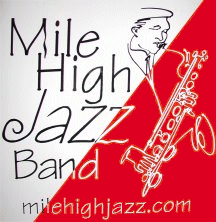 Features
The Mile High Jazz Band Association formed in 2001 as a nonprofit corporation to support the MHJB and its subgroup, the Millennium Bugs (jazz combo), promote live jazz performance in northern Nevada, educate the public about jazz, and enrich the cultural life of the community. Member benefits include mailings, discounts on admissions, and invitations to special events, plus the satisfaction of helping big-band jazz to thrive!
To book the Mile High Jazz Band (big band) or Millennium Bugs (jazz combo), call 775-883-4154.
Up-coming Performance Schedule
---
Please see our homepage for more up-to-date information. This page will be "retired" when we get time to revamp the menu at left on all major pages.
-- Thank you.
---
February 2009


Tues., February 10, 2009 - MHJB performs "Jazz Sampler for Sweethearts" at Comma Coffee - 8 to 10pm, 8:00 to 10:00pm, Admission: $5 admission, FREE age 18 and under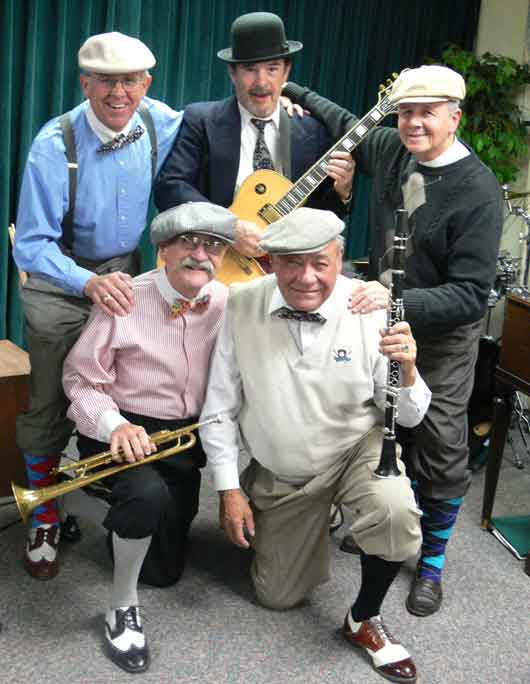 Sat., Feb. 14, 2009 - Mile High Jazz Band presents a Valentines Dance Benefit featuring Lucky Diamond and The Gents o' Jive, a '20s and '30s hot jazz band, at Sharkey's Casino in Gardnerville from 7:00p.m. to 11:00p.m., only $5 per person. They have been performing since the grand opening of the Silver Legacy Resort Casino in 1995. Hired by Circus Circus, initially for three days, the act stayed for 18 months! Since then, they have appeared for private parties and corporate events in the Reno/Tahoe area. Most recently, they wowed 'em at the Cadillac Ball in Truckee. From Fats Waller's "Ain't Misbehavin'" to Billy Austin's "Is You Is Or Is You Ain't My Baby," Lucky Diamond and the Gents o' Jive deliver…and how! All event and cash bar revenues go to The Advocates to End Domestic Violence of Carson City and The Family Support Council of Douglas County. Co-sponsored by The Carson Valley Divas of The Blue Thong Society.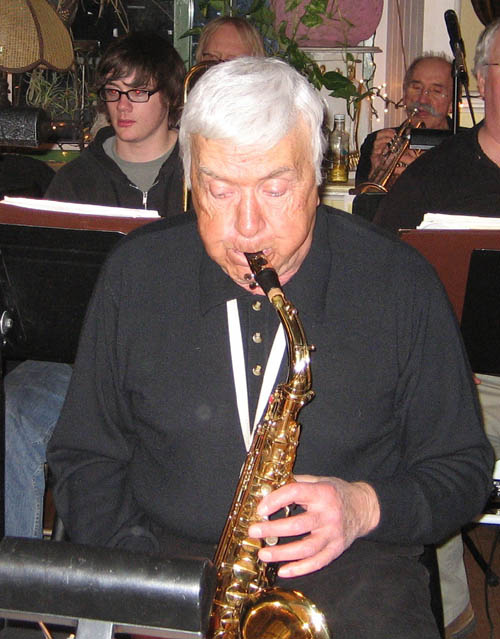 Sat., Feb. 21, 2009 - Back by popular demand, the Mile High Jazz Band Assoc. (MHJB) and Brewery Arts Center (BAC) present "Speedy" Garfin & the Garfin Gathering on Saturday, February 21, 7:30pm, at the BAC Performance Hall, 511 West King Street in Carson City. This unforgettable, feel-good, evening of jazz and comedy features "Speedy" Garfin on alto sax, soprano sax, clarinet, flute, conga drums, and vocals; keboardist Kerry Shacklett; drummer George Stigliano; and the the vocal styles and choreography of Jakki Ford. Tickets are $15 general admission, with a $3 discount for seniors, students, and MHJB and BAC members. Tickets are available at breweryarts.org and at the door. For information, call the BAC at 775-883-1976.

---
March 2009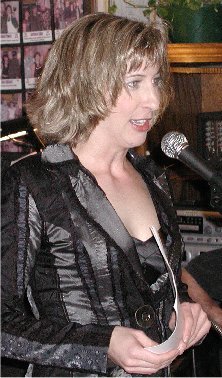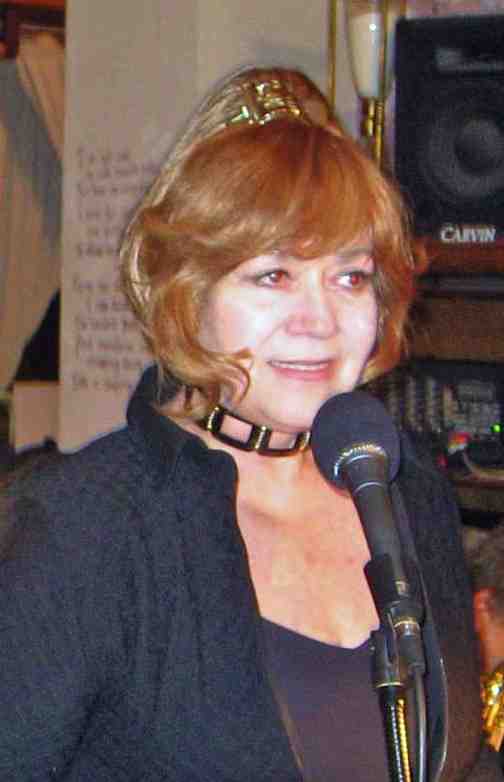 Tues., March 10, 2009 - The Mile High Jazz Band and vocalist Sheryl Adams will be joined by local poets for a lively evening of big-band jazz music and poetry. The topic, "Q & A," will be presented at Comma Coffee on Tuesday, March 10, 8:00 to 10:00 p.m., and all are welcome. Comma Coffee, 312 S. Carson Street, is across the street from the state legislature building in Carson City. Admission is $5 general and free for age 18 and under. Swing dance instruction from 6:00 to 7:30 p.m. is $5 additional.
David Bugli, leader and pianist for the Mile High Jazz Band, said the "We selected the topic or theme, 'Q & A,' for the March Jazz & Poetry event because we believe it will lead to an interesting interaction between the poems being read and the musical selections played by the band after each poem. For example, often poetry touches on questions of our own existence. We feel that certain tunes answer those questions, sometimes seriously and sometimes with humor." Krista Benjamin, Rita Geil (pictured at left), and other award-winning poets will be featured. For more information, call the Mile High Jazz Band at 775-883-4154.

---
April 2009


Tues., April 14, 2009 - MHJB performs at Comma Coffee - 8 to 10pm, Admission: $5 admission, FREE age 18 and under
Thurs., April 16, 2009 - Millennium Bugs plays at Eagle Valley Golf Course 7:30-9:30pm (private engagement)
---
May 2009


Tues., May 12, 2009 - MHJB performs at Comma Coffee - 8 to 10pm
---
Most Comma Coffee gigs are on the second Tuesday of each month.