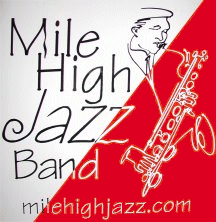 Features
"Jazz & Beyond: Carson City
Music Festival" (2016, 2017, & 2018)

Mile High Jazz Band
External Links
Carson City Arts & Culture Coalition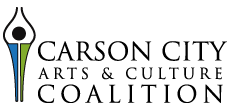 Sacramento Traditional Jazz
Society (STJS)

The Mile High Jazz Band Association formed in 2001 as a nonprofit corporation to support the MHJB and its subgroup, the Millennium Bugs (jazz combo), promote live jazz performance in northern Nevada, educate the public about jazz, and enrich the cultural life of the community. Member benefits include mailings, discounts on admissions, and invitations to special events, plus the satisfaction of helping big-band jazz to thrive!
To book the Mile High Jazz Band (big band) or Millennium Bugs (jazz combo), call 775-883-4154.
---
Mile High Jazz Band Association Updated Mission Statement - Adopted March 4, 2012, by the Board of Trustees:
Our mission is to enrich the cultural life of our community by promoting live jazz performance in and around Carson City; enhancing arts education in collaboration with other organizations and school programs; and supporting our resident big band, the Mile High Jazz Band, and its affiliated combos.
---
MHJB Assoc. Board and Officers
The MHJBA board, July 1, 2020:
Trustees class of 2021: Kelly Dodge, Jennifer Simkins, Doug Conner
Trustees class of 2022: David Bugli, Rita Geil, Clay Cooper
Trustees class of 2023: Ellie Bugli, Steve Hayes, Randy Seeber

Officers (elected at 2019 Board Meeting):
President: David Bugli
Vice President: Kelly Dodge
Treasurer: Ellie Bugli
Secretary: Jennifer Simkins
---
Jazz & Beyond 2020 Music and Art Festival - Update
Media release – July 17, 2020
Contact – Elinor Bugli 775-883-4154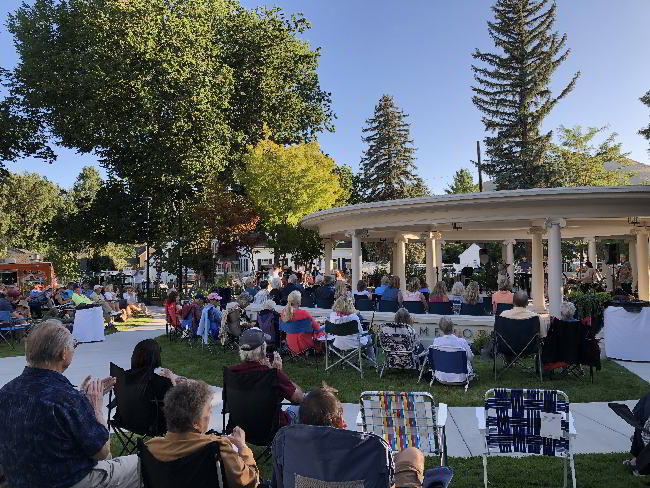 The Jazz & Beyond festival committee is rescheduling many of the events originally planned for August 2020 because of the recent rise in coronavirus cases. However, the committee plans to go ahead with the second annual Open Studios Tour from 10 a.m. to 4 p.m. on Saturday, August 22, and Sunday, August 23. Admission is free.
More than two-dozen artists will be featured at ten studios throughout Carson City. Favorite solo musicians will perform live at most studios. Promotional items for the 2020 festival, including posters, T-shirts, artwork, and Jazz & Beyond facemasks, will be available onsite for a donation. COVID-19 guidelines will be followed and the number of concurrent visitors at each site will be controlled.
Brochures listing studios, artists, and musicians, including a map, will be available at the Carson City Culture and Tourism Authority (visitors bureau), Brewery Arts Center Artisan Store, NAA Gallery, Stewart Indian School Cultural Center & Museum, and Nevada State Museum.
David Bugli, co-chair of the festival, said, "We are looking to provide elements of Jazz & Beyond as a series of events and virtual presentations later in the year and into next year, as conditions permit. We will present events safely, some in new formats, for performers and audience."
For its 17th year, Jazz & Beyond plans to reschedule favorite and new big bands, combos, and special events. These include the Rocky Tatarelli Quartet, the Josh D. Reed Quartet, a Roaring '20s themed program with bassist Scot Marshall's Brass Knuckles band, an annual Day at the Silver Saddle Ranch with performances by Sagebrush Rebels and Sierra Sweethearts, Rosebud's Dance Band, the Reno Jazz Orchestra, and much more. A jazz-related movie, drive-in style, is also in the works.
For up-to-date, ever evolving schedule, see MileHighJazz.com and JazzCarsonCity.com or contact info@jazzcarsoncity.com.
Mile High Jazz Band Association's Jazz & Beyond Festival is funded by grants from the Carson City Cultural Commission, the Nevada Arts Council and National Endowment for the Arts, and by private donations.
Photo: Jazz & Beyond at the Governor's Mansion - Cherie Shipley with Take This Band. August 9, 2019.
---
Mile High Jazz Band Presents
"Virtual Jazz & Poetry - Running Out"
Available on YouTube Sunday, July 19, 2020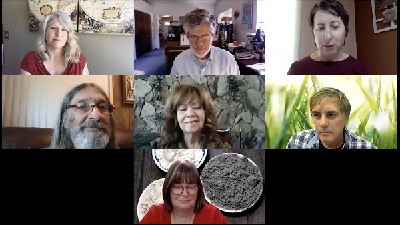 The Mile High Jazz Band Assoc. is presenting a video that we are calling "Virtual Jazz & Poetry: Running Out." It is available as an unlisted video on YouTube at www.youtube.com/watch?v=nqkA5QyRCtI.
On March 10, 2020, the band did a live Jazz & Poetry event at Comma Coffee in Carson City, NV, on the theme, "Fate & Fortune." Little did we know that five days later the band's own fate was to be put in a lockdown for an undetermined period. Faced with this predicament of not being able to perform live, we decided to create a Virtual Jazz & Poetry video in lieu of the Jazz & Poetry event originally scheduled for June 9, 2020. We selected the theme, "Running Out."
Several poets, given the theme, wrote or selected appropriate poems to be read on the video and isolated band members recorded tunes related to the poems. The result of these efforts is this video in six short acts, each consisting of the reading of a poem and the performance of a related piece of music.
During the Coronavirus pandemic, the band is also developing a virtual big band presentation of a golden oldie from the big band era. Be on the lookout for that, too.
Photo: Rita Geil (center) and other poet readers read a poem by Carl Sandburg, captured in a Zoom conference call, part of "Virtual Jazz & Poetry: Running Out."
---
Normally, many MHJB and MHJB combo gigs are on the second Tuesday of each month from 7:30 to 9:00 or 9:30 p.m. Most of these are at Living the Good Life, 1480 N. Carson Street, Carson City, or at Comma Coffee. These events are on hold until further notice.
---
General Information
The Mile High Jazz Band, an 18-member "big band" composed of 17 instrumentalists and a vocalist, began performing in 1997. The group features music in the Count Basie-Duke Ellington-Woody Herman tradition, as well as more contemporary styles, selected from a repertoire of over 200 tunes. They play ballads, high-powered jazz tunes, and dance music arranged by Nestico, Niehaus, Taylor, and other great arrangers.
Mile High Jazz Band performs for community events, fundraisers, dances, receptions, private parties, and in concert. They have played benefits for New York Firefighters, Red Cross Disaster Relief, Carson-Tahoe Hospital Foundation, Douglas County Library Foundation, and the American Cancer Society's Relay for Life. They have been featured in concerts at the Brewery Arts Center and on the Carson City Symphony's "Holiday Treat" and "Pops Party" concerts. They play monthly at Comma Coffee and collaborate with local poets in quarterly "Jazz and Poetry" events, alternating poetry readings with related musical selections. Mile High Jazz Band has performed in Carson City, Reno, Minden, Fallon, Yerington, Stateline, Incline Village, Virginia City, and Crystal Bay.
In 2002, Mile High Jazz Band won "Best Band" award in Carson City's "Taste of Downtown." In 2003, American Composers Forum selected Mile High Jazz Band and Bella Voce women's choir for a national Continental Harmony project. In 2007, leader David Bugli received the Nevada Governor's Arts Award for Distinguished Service to the Arts, and the band played for the awards ceremony. Mile High Jazz Band plays annual benefits with the Carson High Jazz Band to help the high school band attend the Lionel Hampton Jazz Festival. Also, the Mile High Jazz Band Association founded and produces or co-produces the annual, multi-day Jazz & Beyond Music Festival in Carson City each August since 2004.
The band performs around the Carson City area. You can catch us on most second Tuesdays of each month at Living the Good Life, 1480 N. Carson Street, Carson City, or at Comma Coffee.
Millennium Bugs
The Millennium Bugs, a jazz combo associated with the Mile High Jazz Band, play a great variety of jazz styles. They performed for the Carson City Preservation Coalition/Historical Society, Olympic Torch Relay Ceremony in Carson City, Carson City Music Club, Westview block party, Camel Race Day in Virginia City, Carson Nugget showroom, Carson-Tahoe Hospital Foundation, Carson High Prom, BAC Beer Tasting, weddings, receptions, and parties.
---
Mile High Jazz Band Association board meetings are held quarterly. Call 775-883-4154 for details.
Help support the Mile High Jazz Band by placing your music orders through Sheet Music Plus. Just click on the link below to get connected.
---
One Hundred Percent Giving Board Award for 2016 from Community Foundation of Western Nevada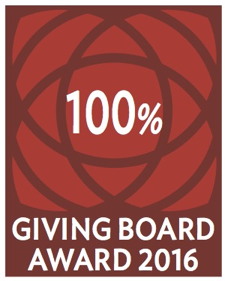 ---
The Mile High Jazz Band Assoc. is a member of the Carson City Downtown Business Assoc.

---